The MI-CARES Team
Celeste Leigh Pearce, PhD, MPH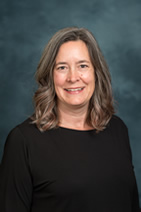 Leigh is one of the principal investigators for MI-CARES. She oversees the day-to-day activities including community outreach and engagement and recruitment. In addition to her work understanding the relationships between environmental exposures and health, she studies ovarian cancer with the goal of preventing it and to helping people with the disease live well. Here's what Leigh has to say about what inspires her to partner with Michiganders on MI-CARES:
Many communities experience a disproportionate disease burden because of failed governmental stewardship of local environments and the prioritization of private enterprise over health protection. With growing awareness of the health threats of these decisions, it's essential to put greater focus on environmental contaminants and public health safety.
Dana Dolinoy, PhD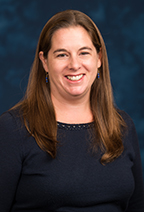 Dana is also a principal investigator for MI-CARES, leading the biomarker evaluation in the blood and saliva specimens we will collect. She is an expert in epigenetics which are the marks that turn on and off cells in our bodies. When not focused on MI-CARES, she is the Chair of Environmental Health Sciences in the School of Public Health at UM. Dana has committed her career to environmental health and says:
Environmental exposures are profound in the state of Michigan and the strong history of community engagement and concern by community members of the impact of these environmental contaminants on resident health makes MI-CARES feasible. We hope this project will help us understand exposures and develop strategies to modify cancer risk.
Bhramar Mukherjee, PhD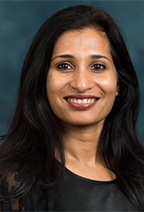 Bhramar is a biostatistician with interest in precision and population health. She is currently the Chair of Biostatistics and Associate Director of Quantitative Data Sciences at the Rogel Cancer Center. She has been involved in MI-CARES since its inception. Bhramar is particularly interested in integrating multiple types of molecular and exposure biomarker data towards improved understanding of cancer etiology, risk prediction and personalized health. Bhramar says:
Statisticians always work on studies designed by other scientists, this is a unique opportunity for me to design a study, be part of recruitment, learn from the community and give back to the participants through data. Big data, when collected and analyzed properly can lead to new knowledge, and sometimes to actionable knowledge that improves the health of all communities. I am excited to be a part of this highly interdisciplinary and socially committed team. I am a data dreamer, but I am not the only one!
Sara Adar, PhD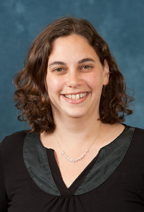 Sara is an epidemiologist who frequently harnesses the power of publicly available environmental exposure data to inform us on disease risk. She's an expert on air and noise pollution and will help the MI-CARES team characterize environmental exposures across Michigan. Sara says:
MI-CARES is an important project as it will help us to better understand the exposures of residents of Michigan to environmental pollutants and assess how those exposures impact their risk of disease. In addition, this work will help us to understand exposure disparities across different communities and populations, which is the first step to reducing environmental injustices in our state.
Shayiza Ahmed, BS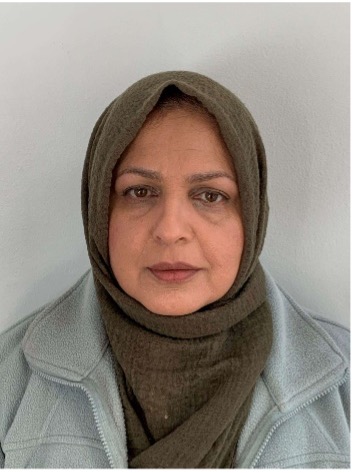 Shayiza Ahmed is one of the MI-CARES Research Coordinators and is working on community outreach, creating connections as personalized associations help to develop a deeper understanding of the peoples' lives and their environments. Shayiza says:
MI-CARES will improve our understanding of the impact of environmental pollution and shape a community that works together to create change in the near future and beyond, and I am thrilled to be a part of the team.
Manar Aljebori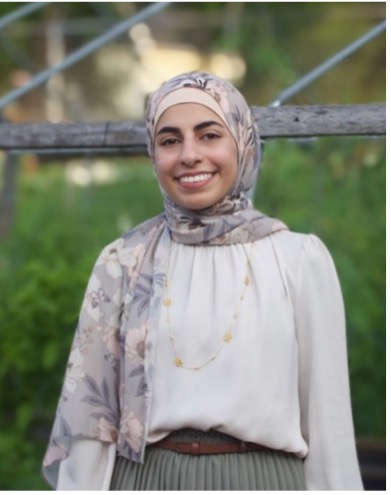 Manar is an undergraduate student at the University of Michigan and a Minority Health and Health Disparities Research Training fellow. She works on community outreach and engagement. Other than MI-CARES, Manar works on cervical cancer research and is currently focusing on Arab American women's health. She says:
Working with MI-CARES is especially important to me as I have experienced environmental health concerns my entire life.
Ana Baylin, MD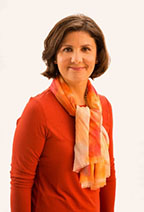 Ana is an expert in the role of nutrition with our health. As both a physician and a researcher, she wants to make sure we understand how diet can interact with our environmental exposures to ultimately influence our health. Ana says:
As a nutritional epidemiologist I am particularly excited about the possibility of studying the health impact of organic food consumption in MI-CARES. We tend to think that organic food may be better, but this is an understudied topic. MI-CARES offer an unusual opportunity to study this fascinating topic in more detail.
Justin Colacino, PhD, MPH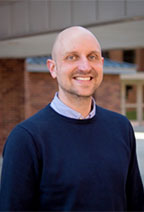 Justin is a lab scientist who uses advanced techniques to understand how environmental exposures like PFAS effect our health. He is an expert in differences in breast cancer risk in Black people relative to other racial/ethnic groups. For MI-CARES, Justin leads the day-to-day aspects of collecting biospecimens. Justin says:
I am grateful to be able to work with this amazing team of scientists on this project. MI-CARES is a unique opportunity for us to see how chemical exposures impact cancer risk for the residents of Michigan. This study will be important for us to understand and prevent some of the biggest health disparities that we have in our state.
Isabella de Sa, BS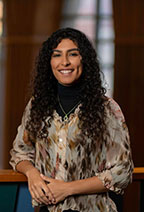 Isabella is a recent graduate from the public health program at the University of Michigan. She has a lot of laboratory experience and is our go-to person about blood and saliva collection. Isabella says:
I'm thrilled to be a part of the MI-CARES team as my first position post-graduation. I look forward to the development of the project throughout Michigan, as we work to better understand specific environmental health threats to local communities of all backgrounds.
Erin Hodgess, PhD, MS, MA
Erin is the Statistical Programmer. She has worked on the survey instrument, along with development of the initial research phase of the statistical analysis from MI-CARES. Erin also is involved in projects in the Cancer Data Science groups on biomarker and spatial applications. She says:
MI-CARES is an incredible project to reach all people to enhance their health.
Carrie Karvonen-Guiterrez, MPH, PhD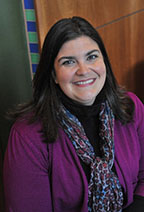 Carrie is an expert in women's health and long-term follow-up of research participants. She is advising MI-CARES on the issues that are important to Michiganders. She leads two other Michigan-based efforts including the Study of Women's Health Across the Nation and the Michigan Bone Health and Metabolism Study.
MI-CARES is an incredible opportunity for us to learn more about the health of young to mid-life adults, a group often not included in studies of aging and health outcomes. I am excited to work with my colleagues on this project and contribute to this important science.
Kandyce Keller, MPH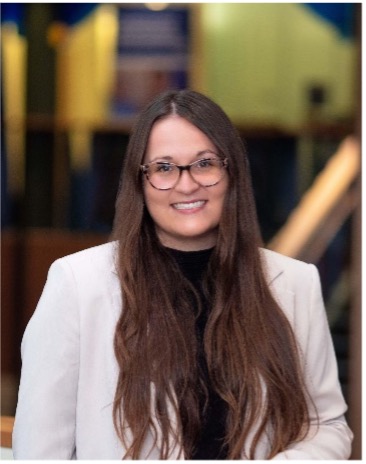 Kandyce is a recent MPH graduate from the University of Michigan School of Public Health. She has worked closely with the MI-CARES team to create and pilot the questionnaire, develop recruitment materials, and provide input as well as support on various tasks for the project. Kandyce says:
I am grateful to be a part of an amazing study and for the opportunity to work with and learn from distinguished public health professionals. MI-CARES is a unique research study that will benefit communities across the state of Michigan and provide rich evidence and knowledge of the cancer risk associated with various environmental exposures across the state of Michigan. I'm excited to see the positive outcomes of the study and the potential ripple effect the study will have nationally.
Lilah Khoja, MPH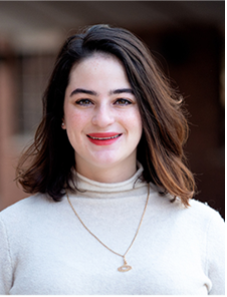 Lilah is one of Dr. Pearce's PhD students. She works closely with Sara on any and all tasks and projects related to MI-CARES. In addition to MI-CARES, Lilah works on Arab American health issues and cancer disparities. When not doing research and school work, Lilah enjoys baking and reading. She says:
I am so excited to have a role in this project. We cannot lead healthy lives if we do not have a healthy environment. I am looking forward to contributing to this much needed science to understand how the environment helps and harms us here in Michigan.
John Meeker, ScD, MS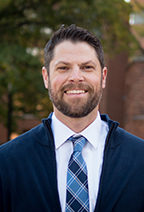 John is an exposure scientist who is an expert in measurement of environmental toxicants. He will provide guidance on the measurement of PFAS, metals, and other chemicals in the blood samples and also in capturing the levels in communities across Michigan. John says:
MI-CARES will be an immensely valuable resource to systematically and rigorously study the contribution of environmental exposures in cancer risk, as well as the role environmental justice-related elevations in exposure play in the wide disparities in cancer incidence and severity.
Alison Mondul, PhD, MS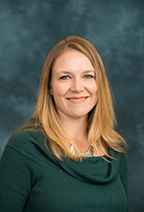 Alison has led the development of the MI-CARES questionnaire to make sure we are capturing the right information on environmental exposures and health outcomes like stress. Her primary research areas outside of MI-CARES are prostate and head and neck cancers. Alison says:
I am so excited to be a part of this amazing opportunity to better understand the role of environmental exposures on cancer risk. In addition, the MI-CARES team is a wonderful group of people to work with.
Minh Tung Phung, PhD, MPH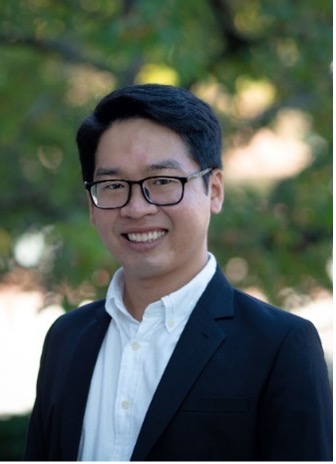 Tung is a postdoctoral research fellow. He has assisted in developing recruiting strategies for MI-CARES. He will develop a study based on MI-CARES to study the impact of environmental factors on risk of early-onset breast cancer. Besides MI-CARES, Tung works on projects developing tools for ovarian cancer precision prevention and diagnosis, as well as improving cervical cancer screening and prevention. He says:
MI-CARES is a great opportunity for students and early researchers to learn to conduct studies to protect and improve people's health.
Maxwell Salvatore, MPH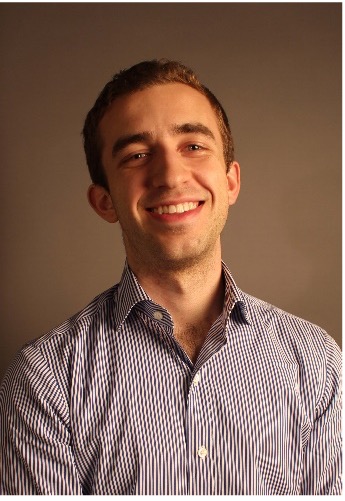 Max is one of Dr. Pearce's doctoral students. Before starting the PhD program, he worked in Bhramar Mukherjee's group developing surveys for health research. Max's research interests include using health record data to identify people who will develop certain types of cancer. Outside of school, Max likes to play soccer and try new restaurants. Max says:
Growing up traveling around Michigan, I'm excited about and believe in MI-CARES' ability to make a difference and improve the health of fellow Michiganders.
Sara Snyder, MBA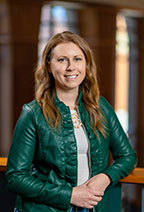 Sara serves as the team leader for MI-CARES, managing our dedicated public health professionals, including student interns. Sara has a lot of experience making sure we all stay on target in order to make MI-CARES a success for the people of Michigan. Sara's passion is clear:
MI-CARES is important not just for us as researchers, but for the entire state of Michigan and each person who calls this beautiful state home. As someone born and raised in Michigan, I am thrilled to be part of such an impactful project.